Donairs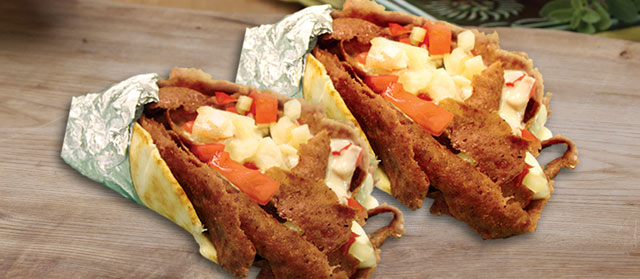 REG

Donair

7.95
LRG

Big Donair

10.95
Extra Sauce

$0.85

Add Cheese

$1.50
When in Halifax you must have a Donair! You can't find a place better than Sicilian Pizza Subs & Donair if you're looking for the best Donair in Halifax. Best known as the city's most famous snack, Donairs are something you just can't miss. You can also call it the most popular late night snack among food lovers with the perfectly delicious & thick Donair sauce. It is a perfect snack for food lovers as it is a perfect blend of sweet and savory. Not to mention it's the perfect snack for the diehard meat lovers.
For all the Donair lovers out there we prepare the best Donair in Halifax by choosing the finest ingredients and by making the perfect Donair sauce. Our tried and tested recipe is famous all around the city of Halifax (and beyond!) and is a perfect blend of Donair meat, fresh pita wrap and Donair sauce brought together to make a perfect Halifax Donair rich in authentic taste and flavo.
Our chefs have decades of experience in making Halifax Donairs. Our attention to the finest details includes choosing the finest quality ingredients for the Donair and at the same time making Donair eating experience a treat for you and your palates. With the perfect blend of fresh quality toppings, and meat, your experience with this classic Canadian dish will surely impress you.
The quintessential snack is a magical combo that has a perfect mix of fresh juicy meat, filled with garden-fresh onions and tomatoes that are topped with a sweet sauce, wrapped around in a perfectly warm pita. This makes Donair a favorite among people in Halifax and people around the world are in awe with this mouthwatering dish that we present to you with perfection.
We are pleased and thrilled to provide our happy and fulfilled customers with Donair delivery in Halifax to your doorstepin no time.