FRIES & POUTINE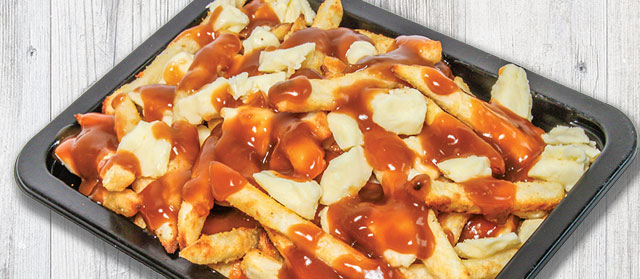 Regular Poutine

$6.95

Donair Poutine

$8.95

Bacon Poutine

$8.95

Chicken Poutine

$8.95

Donair Box

$8.95

Delicious golden fries, Donair meat, tomatoes and onions. Topped with Donair sauce. So good!

Fries

$4.95
For all the fries and poutine fellas out there, you have just come to the right place. Fries are definitely one of the most popular snacks ever. And poutine,Quebec's contribution to the late-night food of Canada, is something you just can't miss out on. Sicilian Pizza is one premier restaurants with the best fries. With years of experience in making authentic fries and poutine we are sure be your next favourite fry spot.
Poutine is a dish that emerged in the Quebec in the middle of the 19th century. Originally, it was served with fries, piping hot gravy and cheese curds but has many variations today.
At Sicilian Pizza Donairs& Subs, our chefs bring together the authentic Quebecois taste and flavor of the poutine by serving poutine made from fresh, homemade, in-season ingredients to delight your taste buds. Each serving of fries and poutine is crafted with love and care by sourcing each and every ingredient.
Our fries are perfectly hand-cut from freshly grown potatoes and then fried in superior quality oil. Our cheese curds and gravy are prepared with true authenticity to remind you of the original taste of Quebec's poutine.
From Fries to Regular poutine, Donair Poutine, Bacon Poutine, Chicken Poutine and Donair Poutine we are here to serve our customers with top-notch delicious golden fries that are topped with fresh gravy, cheese and your favorite toppings.
We are pleased and thrilled to provide our happy and fulfilled customers with poutine in Halifax, delivered to your doorstep in no time.