SALADS & APPETIZERS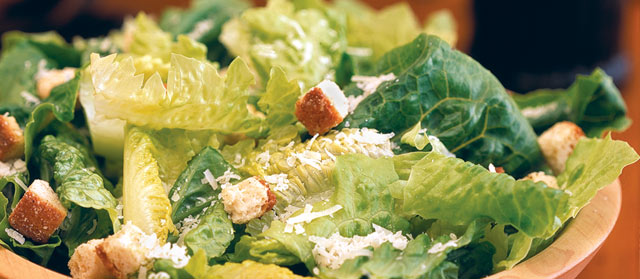 Caesar

$7.95

Crisp romaine, croutons, bacon, parmesan cheese & our zesty Caesar dressing.

Chicken Caesar

$7.95

Our awesome Caesar salad, topped with warm roasted chicken.

Greek

$8.95

Romaine lettuce, tomatoes, Spanish onions, cucumbers, feta cheese, kalamata olives & a delicious Greek salad dressing.

Garden

$5.95

Super fresh! Lettuce, tomatoes, Spanish onions, mushrooms & green peppers. Topped with our creamy cool ranch dressing.
Delight your taste buds with delicious Salads & Appetizers!
Sicilian is the place to find delicious, healthy salads topped with super healthy salad dressings. Start your meal with appetizing fresh, crisp salads and a diverse range of appetizers. These salads offer a great way to add various veggies in your diet as they are enriched with fiber and topped with perfect ingredients. Salads and appetizers get a whole lot better with Sicilian Pizza Donairs& Subs; prepared with utmost authenticity, they are surely one its kind. Our irresistible Chicken Caesar topped with warm roasted chicken will surely satisfy your taste buds.
Our mouth-watering salads and appetizers are made from traditional recipes, and are taken to the next level with crisp romaine, delicious dressings and fresh toppings of your choice. We offer tasty and one of its kind authentic salads and appetizers. To savor your taste buds, our chefs make sure that the food is fresh and full of flavour. To cater to our health enthusiast customers, we make sure our preparations are full of antioxidants, vitamins, and minerals. Our recipes are well-kept secrets best known to our master chefs who deliver amazing delicacies in a seamless manner. Relish the taste of the amazing salads in Halifax with superb culinary experiences. Our salads are fresh and are made using prime quality seasonal produce that is taste-tested and then prepared for you with the highest care.
At Sicilian Pizza Donairs & Subs, we prepare garden-fresh, appetizing, and healthy salads and appetizers on daily basis. Take a glance at our menu - embrace your taste buds with savory; we are sure you will want to try all of them.